Social Media Strategy
Customize Your Message
Social media strategy is about communicating what makes your brand special to the consumers that matter. Great campaigns depend on both data and intuitive skill in creating the blend of promotional messaging, entertaining content and compelling information to make customers respond. Captain Marketing's team of experts can make the difference between a "ho-hum" strategy that goes exactly nowhere…and one that gets real results, fast.
Facebook Posts That Get in Front
Did you know only 12% of Facebook posts ever make it in front of their intended audience? It takes a critical understanding of both frequency and messaging to ensure that people see the important posts you need to get out into the social media marketplace. At Captain Marketing, we have the expertise to make it happen. We group all messages into three main "buckets":
Transactional Messaging: These are the promotional posts that communicate sales, contests, and links to your eCommerce store.
Engagement Messaging: These are the posts that get people talking, taking polls, and answering questions.
Community Messaging: These are the relevant posts that showcase your business against a larger backdrop. News about fundraisers, industry updates, and third party content goes here.
TRANSACTIONAL MESSAGING
Promotions Drive Sales
VS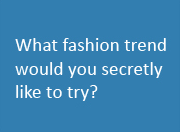 ENGAGEMENT MESSAGING
Get People Talking
VS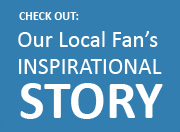 COMMUNITY MESSAGING
Show Your Relevance
Every social media client depends on the right mix of these messages, and each business is different. What works for someone else may not be right for you. Get the customized answers that make sense for you and your company with Captain Marketing.
We work to establish the right combination of posts from these broad "bucket" categories to arrive at a strategy that works for your company. Optimization is critical, and our focused efforts on developing the right mix of promotion, community and engagement messaging mean dramatic end results for our clients.
Promoting on Social Media: Getting It Right
Within the insular but always active world of Facebook, you need to stand apart with a clear voice and strategy that distinguishes you from your competitors. Like the perfect champagne, your promotions must have just the right taste to attract your consumer, without overwhelming them.
Captain Marketing has all the right resources to help you communicate those promotional messages in a way that gets results. We'll work with you first to get a clear idea of your goals for the campaign. Are you interested in selling more products, expanding your social media reach across the web, or do you want to drive offline business into your brick and mortar store? We can help you identify the appropriate and most cost effective goals for your campaign.
Once we have determined the best way forward, we'll implement a customized social media strategy that includes your own calendar, loaded with a broad array of initiatives for your customers.
Promotions Giveaways
Video and Photo Contests
Content Shares
Printable Coupons for Offline Sales and Services
Online, Exclusive Deals for-Your Fans or Followers
Incentives for Website Visits
Believe in Magic? Watch It Happen With +1s and Facebook "Likes"
An effective social media campaign has been shown to go far beyond the confines of Facebook, Twitter or Google+. The reality today is that a successful social media presence translates into stronger SEO rankings, as well as more successful PPC campaigns.
Every time your consumer clicks a "Like" or a "+1," you should know that this data is passed along to Google and Facebook. They become the social endorsements that translate into better rankings on the search engine results pages of Google, Yahoo and Bing. Likes and "+1″s matter, and will only continue to gain importance.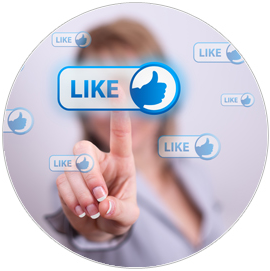 When someone is connected to you on Facebook or Google+, those Interactions now result in thumbnail images and very clear social endorsements every time that person searches for something on the web. You get better click through rates, more conversions and higher SEM rankings from this "social relationship." The bottom line? A powerful social media campaign has a major and positive impact on the rest of your online marketing strategy. In today's marketplace, you can't afford to be without one.
Social Media and Reputation Monitoring
Social media isn't just about likes or follows. It can also be a venue for customers (or even people who aren't customers) to communicate with you, ask questions, share problems, and voice concerns. It's up to you to address these issues as soon as they arise, or risk the consequences of inattention.
Captain Marketing can help. Our careful monitoring of your social media campaign means that we'll be following your platforms daily: making adjustments, answering questions, and addressing those concerns by bringing them to your attention before they spiral out of control. With attentive monitoring, consistent messaging and careful responses, you'll have even more opportunity to demonstrate your worth to the right consumer base.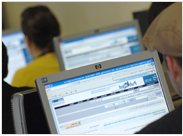 MONITORING
Keeping abreast of consumer feedback
>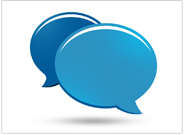 COMMUNICATION
Maintaining positive,open
Channels for consumer interaction
>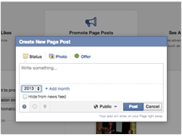 CREATION
Sharing information and important content with your would-be customers and existing fans.
Keeping Track of Your Campaign: Data and Analysis
Measuring the success of any social media campaign goes far beyond just intuition or "likes." You need the solid data and intelligent analysis that our reports provide. A mix of metrics and helpful analytics will help you gauge the progress of your campaign, as well as assist you in determining future strategy. Our reports will always include:
Statistics on Messaging Views, Comments, Shares and Favorites
Qualitative and Quantitative Analysis of User Interactions
Buzz and Sentiment Analysis
Screenshots of Editorial and Feature Placements
Results of Social Media initiatives
Commentary on Forward-Looking Strategy
Value. Service. Strategy.
Find Out Why More than 2,000 Businesses Succeed with Captain Marketing!
Call Us Today. Let's Get You Results!
888-297-9977