Case Study
Campaign Type:
Local PPC Campaiign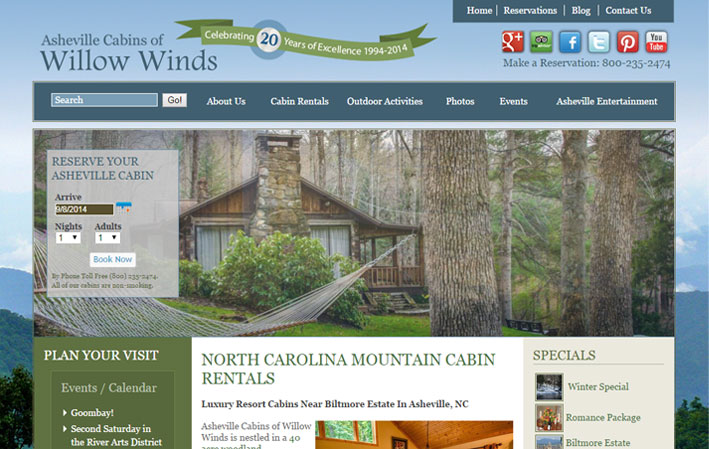 Client:
www.ashevillecabins.com
Type of Business:
The Situation:
After managing Google AdWords PPC campaigns in-house for years, the owner felt they needed professional help in order to achieve a positive ROI. After consulting several PPC management firms, they chose Captain Marketing as their provider. Based on the current set-up, Captain Marketing determined that their Google AdWords account required a complete overhaul.
Some key issues included:
Below average Quality Scores.
Poor Click Through Rate.
Keywords not specific enough, generating low quality traffic.
Wrong Keyword Match Types.
High Cost per Conversion. Lacking positive ROI.
The month prior to hiring Captain Marketing, their CTR was 0.49%, Cost Per Click was $1.14, Average Position was 2.9 and the Cost Per Conversion was $49.87.
The Results:
Per the enclosed charts (May 1, 2014 to June 1, 2014) and (July 15, 2014 to August 15, 2014), the account has experienced a dramatic turnaround! As a result of Captain Marketing's PPC experts, all key issues have been improved, and positive ROI has been achieved. The cost per click cost fell 25% and the cost per conversion decreased nearly 40%.