Case Study
Campaign Type:
Nationwide PPC Campaing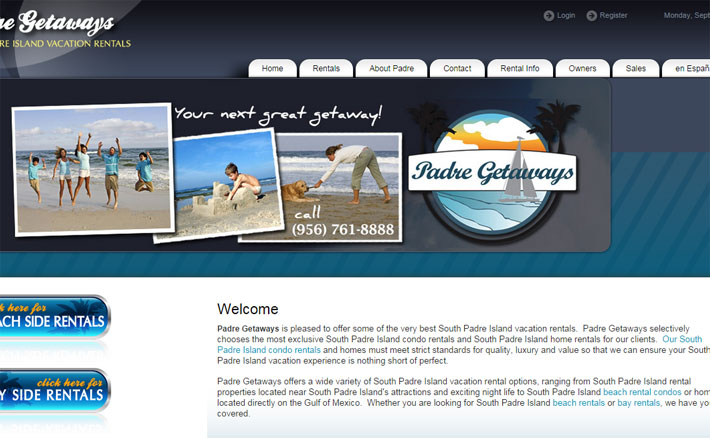 Client:
www.padregetaways.com
Type of Business:
The Situation:
The Director of Marketing of a South Padre Island vacation rental company was contacted by Captain Marketing. He expressed frustration with the constant barrage of marketing companies claiming they could improve his Google AdWords PPC results.  He allowed a Captain Marketing PPC expert to analyze their AdWords account. During the analysis, Captain Marketing uncovered a number of key issues causing a high cost per click and paying for irrelevant keywords.
Some key issues included:
Below average Quality Scores.
Poor Click Through Rate.
Irrelevant Keywords caused by incorrect Match Types.
Lack of Negative Keywords
Prior to hiring Captain Marketing, they continually paid for wasteful keywords like "padre island bike rentals", "best western padre island", "padre island resort jobs" and many more. The Director of Marketing's frustration grew as he could not determine why. With Captain Marketing's help, the results immediately improved (see below).
The Results:
Once Captain Marketing built a new campaign using the proper Keyword Match Types and added Negative Keywords, the quality of the clicks immediately improved. Based on the improved Quality Scores, they received more impressions, a better ad position and experienced a 40% savings in cost per click. Per the enclosed charts (Recent Captain Marketing Results) and (30 Days Prior to Hiring Captain Marketing), the account has experienced a dramatic turnaround! As a result of Captain Marketing's PPC experts, all key issues have been improved, and positive ROI has been achieved.
Recent Captain Marketing Results: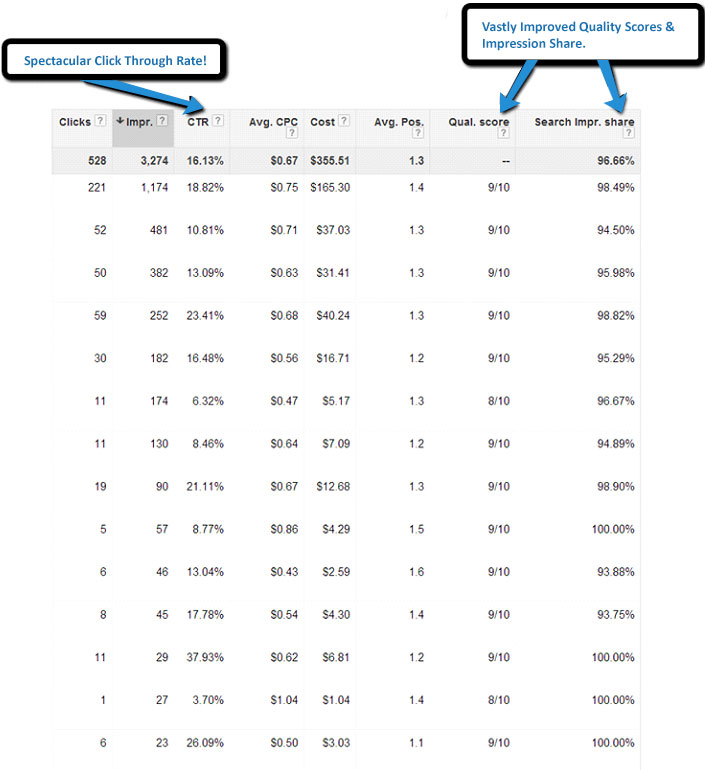 Results 30 Days Prior to Hiring Captain Marketing: