Case Study
Campaign Type:
Nationwide PPC Campaing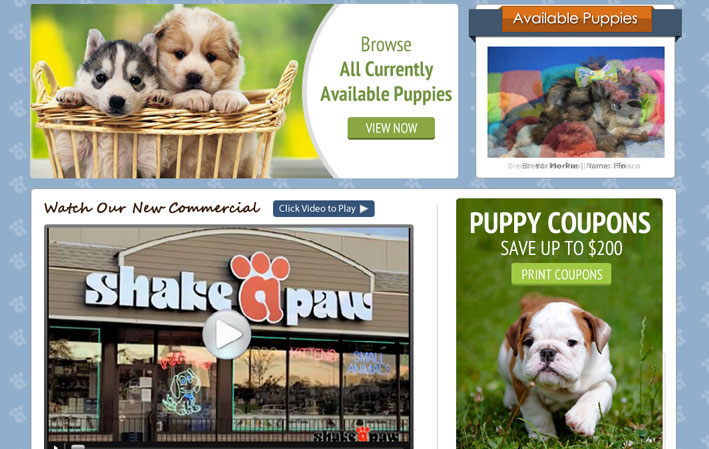 Client:
Undisclosed
Type of Business:
The Situation:
The marketing manager at a New York City puppy store had been self-managing their AdWords account for several years. On average they were spending $7,500 per month on a "search" campaign. They believed they were paying for "puppy" related search terms, and could not understand why they kept receiving so many calls unrelated puppies. They consulted Captain Marketing for an analysis of their AdWords account. The Captain Marketing PPC analyst quickly uncovered a number of key issues and determined the account required a major overhaul in-order to generate a positive ROI.
Some key issues included:
Poorly selected keywords. Some not specific enough to "puppies".
Incorrect keyword "Match Types" causing irrelevant Impressions.
Lack of "Negative Keywords" causing significant waste.
All puppy breeds lumped in one Ad Group, resulting in poor Ad relevancy and CTR.
Prior to hiring Captain Marketing, they continually paid for wasteful keywords like "pets", "dogs", "petco", "animals", "aspca" and many more. Since they are solely focused on selling puppies, the keywords should be focused around "puppies for sale", "german shepherd puppies", "nyc puppy store", etc.
The Results:
Once Captain Marketing built a new campaign using the proper Keyword Match Types and added Negative Keywords, the quality of the click immediately improved. The "breed specific" ad groups improved the Click-Through-Rate over 300%. The reports below show the most popular "search terms" prior to hiring Captain Marketing along with the current report. The account has experienced a dramatic turnaround! As a result of Captain Marketing's PPC experts, all key issues have been improved, and positive ROI has been achieved.
Results prior to Captain Marketing:
Results after Captain Marketing Captain Overhaul: